For: Farming Simulator 15. Must be installed with GIANTS Editor 6.0.3!!!!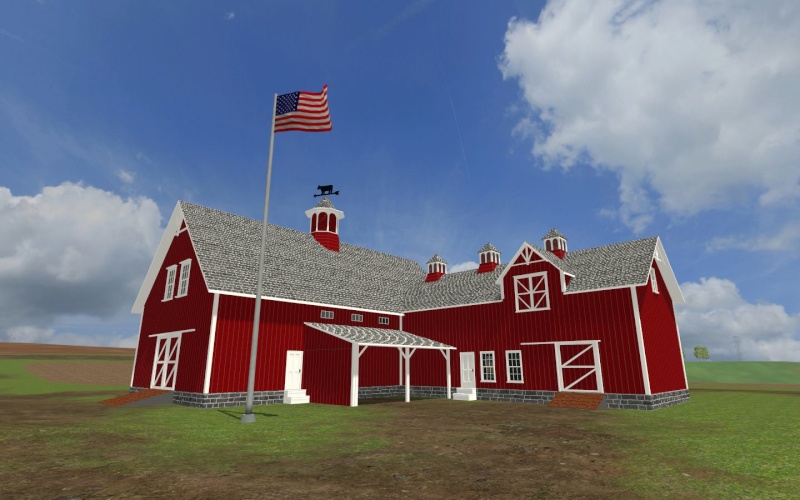 This barn I found on cgtrader.com and bought it. It's another old, red, American Styled Barn with an attached, non-functional Silo on the opposite side of the barn. The Barn is just for looks. You are unable to get into it. (American Flag not included.)
If you are unfamiliar with GIANTS Editor, you can view video tutorials here:
[You must be registered and logged in to see this link.]
Credits:
Original Model: digimation
Idea: 8370R
Re-Works: JDJ
Textures: JDJ
Ingame: JDJ
If you have any problems, please leave a comment below.
Enjoy!!!
-8370R.